Honeywell Galaxy C005-E1-K15 Flex3-20 (17ah) +mk7 Keypad
Merken:
Honeywell Commercial Security
Artikelnr #:C005-E1-K15
Model #: C005-E1-K15
Naam: Honeywell C005-E1-K15 FX020 Galaxy Flex-20 Burglar Alarm Control Panel with MK7 Keypad
Onsite programming and testing is quick and easy using the on-board USB to connect via laptop to the Remote Servicing Suite (RSS)
Galaxy Flex can be monitored from a central location using Galaxy's Remote Servicing Suite (RSS) software
Galaxy Flex offers image sequence verification to confirm alarms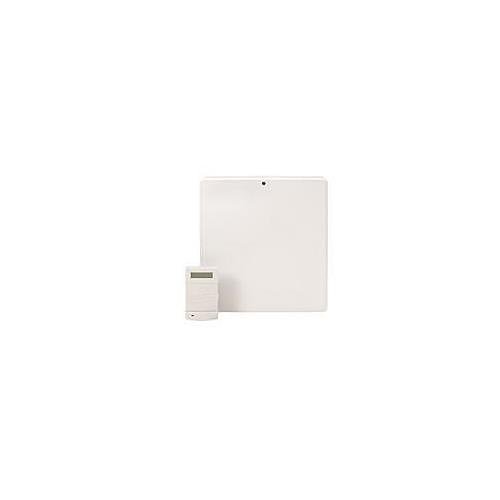 Productoverzicht
Algemeen Informatie
Galaxy Flex 20 by Honeywell is a feature packed integrated intruder and access control security solution for small systems up to 20 zones that require Security Grade 2 compliance. This hybrid panel, based on a modular design, brings a new level of ease of installation and use that allows installers the flexibility to meet specific customer needs. With optional communications and radio modules mounted inside the panel, this panel can literally be installed within minutes. Galaxy Flex now includes enhanced part set features including night set mode, which provides fast, easy programming of setting requirements for residential applications. It is available in a new compact metal housing and is ideally suited for those applications where installation space is a challenge.
Main Features
12 Zones onboard, uitbreidbaar tot 20 zones (indien gewenst alle zones draadloos)
3 separate blokken en 4 bedienpanelen en toegangscontrole tot 4 deuren
Geintegreerde PSTN kiezer, USB poort en 1A voeding (accu max 17Ah)
Categorie : Inbraakcentrales en Kits, Inbraak, Producten, Inbraakpanelen en Toebehoren
Specificaties
Algemene Informatie
Fabrikant
Honeywell International, Inc
Productnaam
Controlepaneel, inbraakalarm Galaxy Flex-20 met MK7 Keypad
Producttype
Controlepaneel, inbraakalarm
Technische Informatie
Mazimaal aantal ondersteunde zones
Interfaces/Poorten
Netwerk & Communicatie
Uiterlijke kenmerken