Honeywell MPICLTEE MAXPRO Inbraaksysteem Communicatie Module, 3G-4G
Merken:
Honeywell Commercial Security
Artikelnr #:MPICLTEE
Model #: MPICLTEE
Naam: Honeywell MPICLTEE MAXPRO Intrusion System Communication Module, 3G-4G
New mechanical platform with revolutionary chamber
Includes advanced protocol
Available with standard short circuit isolator with status control using the advanced protocol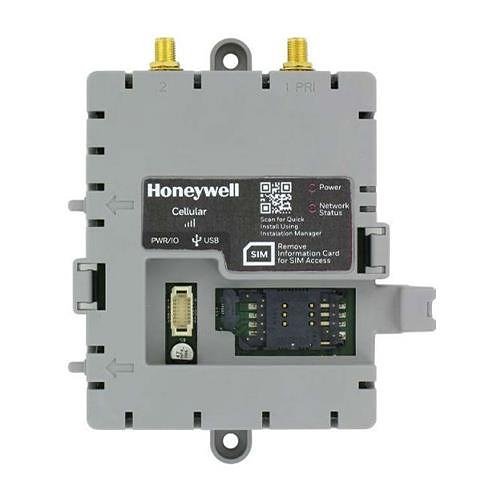 Productoverzicht
Algemeen Informatie
The multi-criteria multi-sensor MI-PTSE-S2 Photo Thermal detector uses thermal assistance to the core photoelectric smoke detector to give enhanced false alarm immunity and faster response to a wide range of incipient fires. The plug-in unit combines two separate sensing elements that are managed by embedded software to act as a single unit. The MI-PTSE-S2 conforms to EN54-5, a 58°C fixed temperature and rate of rise thermal assistance conforming to EN54-7. The thermal detection function combines thermistor technology with a software corrected linear temperature response.
Main Features
4G/LTE module voor MaxPro Intrusion
Toe te passen als Primaire of Back-Up communincatie voor MPI
Geschikt voor montage in de MPI centrale
Wordt geleverd inclusief 2 (SMA) antennes en montagematerialen
SIM-kaart (2FF mini-SIM) niet meegeleverd
Categorie : Producten, Alarm Communicator Modules, Doormelding en Toebehoren, Inbraak
Specificaties
Algemene Informatie
Fabrikant
Honeywell International, Inc
Productnaam
MAXPRO Intrusion Communication Module
Technische Informatie
Energie
Uiterlijke kenmerken
Overige
Certificaten & Standaarden
Standards:

EN 50131-3:2009
EN 50136-2:2013
EN 50131-10:2014
PD 6662:2017