Honeywell HLR1001IP Over Coax Converter, zender en ontvanger
Merken:
Honeywell Commercial Security
Artikelnr #:HLR1001
Model #: HLR1001
Naam: Honeywell HLR1001IP Over Coax Converter, Transmitter and Receiver
Expand your network capabilities with this 2 transceiver/media converter
Supports twisted pair cables for durability and improved signal transfer while ensuring smooth and seamless data transfer
With 10/100Base-TX technology get up to 100Mbps data transfer rate over twisted pair cable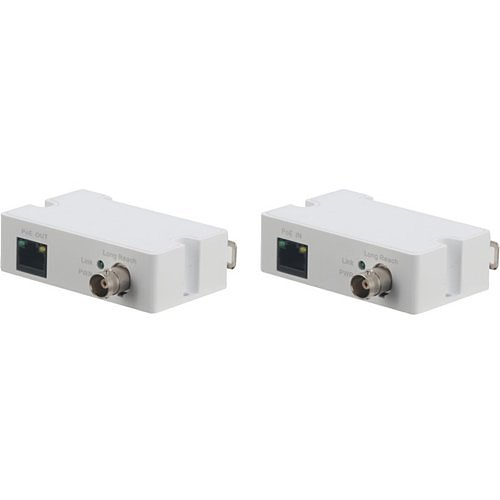 Productoverzicht
Algemeen Informatie
P over Coax Converter is a type of converter from RJ45 to BNC port, which supports long range power supply transmission via coaxial cable. It provides one BNC coaxial port and one RJ45 port.
The product is equipped with two transmission modes which are 100Mbps and 10Mbps. It can be modified according to the transmission distance.
Main Features
Expand your network capabilities with this 2 transceiver/media converter
Supports twisted pair cables for durability and improved signal transfer while ensuring smooth and seamless data transfer
With 10/100Base-TX technology get up to 100Mbps data transfer rate over twisted pair cable
Categorie : Data Comm & Netwerken, Media Omzetters & Transceivers, Media Omzetters, Producten
Specificaties
Algemene Informatie
Fabrikant
Honeywell International, Inc
Productnaam
IP over Coax Converter (Transmitter + Receiver)
Producttype
Zendontvanger/mediaconverter
Technische Informatie
Energie
Interfaces/Poorten
Aantal netwerkpoorten (RJ45)
Media & Performance
Netwerk & Communicatie
Uiterlijke kenmerken