Honeywell Galaxy C081 Dcm Deur Module In Metalen Kast Inclusief Smart Psu
Merken:
Honeywell Commercial Security
Artikelnr #:C081
Model #: C081
Naam: Honeywell C081 DCM Galaxy Dimension Series 2-Door Access Controller with Power Supply
User's access controlled by access templates and group set status.
Area behind a door is unset automatically upon access if user has authority. This prevents false alarms due to failure to unset.
A system keypad can be linked to each reader for Menu Recall function control.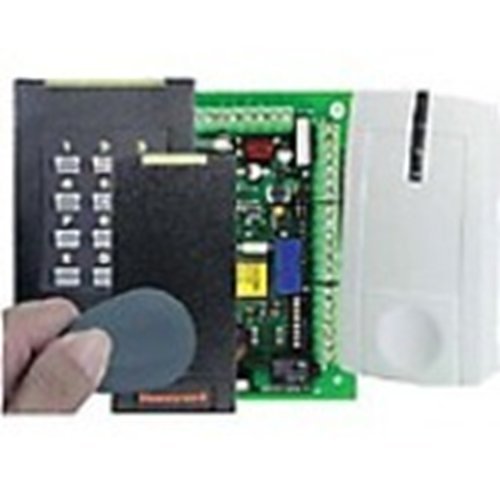 Productoverzicht
Algemeen Informatie
DCM module combined with a PSU and RIO expansion module in a Metal box for installation convenience.
Main Features
Deur controller voor 2 Wiegand kaartlezers
Voorzien van ingangen voor deurstatus, egress, en uitgang voor slotsturing
Ondersteunt maximaal 1000 kaartgebruikers, 2 deuren met enkele lezer of 1 deur met in/uit lezers
Universeel Wiegand lezer formaat, tot 40 bits
Noodbedrijf voor 100 laatste geldige kaarten
DCM print gemonteerd in behuizing van intelligente voedingsunit P026-01-B 2,75 Amp
Afmetingen: 352 x 440 x 88 mm
Categorie : Inbraakpanelen en Toebehoren, Inbraak, Producten, Uitbreidingsmodules
Specificaties
Algemene Informatie
Fabrikant
Honeywell International, Inc
Productnaam
Toegangscontrolepaneel deur
Producttype
Toegangscontrolepaneel deur
Technische Informatie
Energie
Interfaces/Poorten
Uiterlijke kenmerken
Overige
Compatibiliteit
Honeywell Galaxy Dimension Control Systeem