Texecom AEK-0003 Impaq SC serie, Trildetector voor binnengebruik, grijs
Merken:
Texecom
Artikelnr #:AEK-0003
Model #: AEK-0003
Naam: Texecom AEK-0003 Impaq Series, Wired Shock Sensor and Contact, Indoor Shock Sensor Detector, Day and Night Mode, Grade 2, Gey
Shock and Magnetic Contact
Intuitive LED Assisted Setup Procedure
Built-in EOL Resistors
Sale Type: Promotie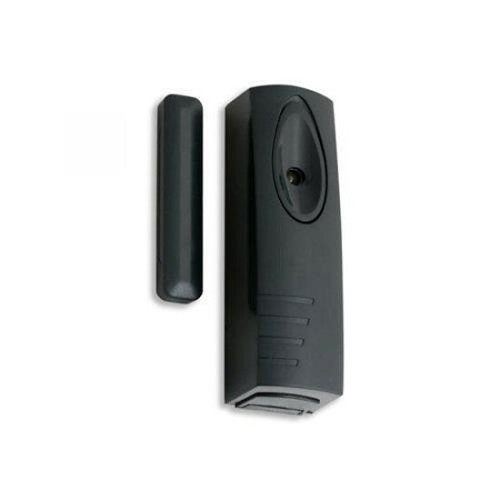 Productoverzicht
Algemeen Informatie
The Texecom Impaq SC Wired Shock Sensor & Contact in Anthracite with VIBER Accelerometer Technology provides a much higher level of accuracy for vibration detection compared to piezoelectric technology, as found in non-conforming products. The VIBER Accelerometer Technology is highly sensitive to sub-surface shock transmissions resulting from attempted forced entry, and completely immune from airborne-based high frequency noise. The result is a shock sensing technology with unparalleled catch performance while actively discriminating against false alarm sources. Unlike piezo-based shock sensors, VIBER Accelerometer Technology detects in all three dimensions, increasing installation flexibility as the device can be mounted in any orientation. With 5 digital sensitivity settings, the Impaq SC can be installed on a wide range of materials, from window frames to concrete.
Main Features
Compacte trildetector Impaq SC, grijze uitvoering
Voorzien van geintegreerd magneetcontact (Hall sensor)
Geschikt voor montage op PVC, hout, beton en aluminium
Detectiemethode: Accelerometer, detectiebereik 2m diameter op ho ut (beton: 1 meter)
Voedings: 9 - 16Vdc, 15mA
Comfort LED-Detectie LED intern/Extern te activeren
Ingebouwde EOL weestanden (Texecom/Scantronic, Honeywell, DSC)
Afmetingen: 86x25x21mm
Keuring: INCERT & EN 50131-2-8 en EN50131-2-6 (Grade-2)
Categorie : Producten, Tril- en Glasbreukdetectoren, Inbraak, Trildetectoren
Specificaties
Uiterlijke kenmerken