Visonic PowerG 0-103447 Bedieningspaneel met minder Powermaster 30 Fr
Merken:
Visonic
Artikelnr #:0-103447
Model #: 0-103447
Naam: Visonic PowerG 0-103447 Control Panel with Less Powermaster 30 Fr
64 wireless zones
Autonomy of 48 hours on backup batteries
One or two wired zones, one wired siren and one programmable output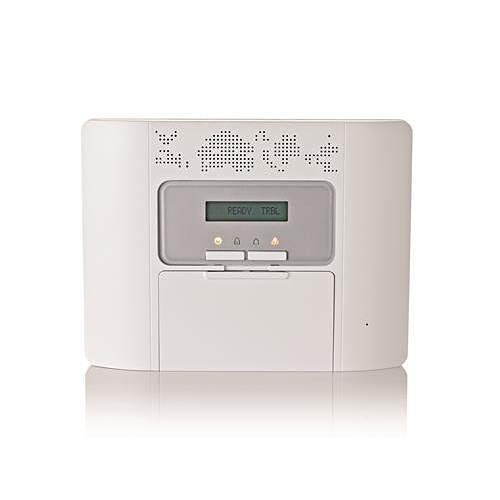 Productoverzicht
Algemeen Informatie
The PowerMaster-30 G2 is a professional wireless security alarm system. Intended for high-end security alarm monitoring applications and heavy-duty operations, it offers superior coverage, long-lasting batteries, and unmatched wireless robustness. All devices are configured from the control panel or from the KP-250 wireless keypad.
Main Features
All in One centrale voorzien van spraakbegeleiding geschikt voor deelschakeling of 3+1 partitie
Geschikt voor Self Monitoring middels "Visonic 2Go" App (via optionele IP of GPRS module) of doormelding naar eem PAC
Max. 64 zones waarvan 2 bekabeld
48 gebruikers en geschikt voor o.a. PG2 detectie en bedieningsappartatuur
Bestaat uit: PM 30 incl. voeding en battery pack
Ingebouwde PSTN (spraak)kiezer en mogelijkheid voor inbouwen GSM/GPRS module GSM 350 PG2
Geschikt voor doormelden van cam.beelden indien PIR camera's en GSM350 PG2 zijn geinstalleerd
Twee-weg comms voor optimale betrouwbaarheid
Frequency Hopping Spread Spectrum (FHSS) en geavanceerde AES-128 encryptie
SirenNet functie: rookdet. kan functioneren als binnensirene voor inbraak, brand, paniek
Categorie : Inbraak, Inbraakcentrales en Kits, Inbraakpanelen en Toebehoren, Producten