Visonic TMD-560 PG2 PowerG Draadloze Temperatuur Detector
Merken:
Visonic
Artikelnr #:0-102012
Model #: 0-102012
Naam: Visonic TMD-560 PG2 PowerG Wireless Temperature Detector
Detects extreme cold, freezer fault and extreme heat
Fully wireless and supervised detector transmits alarm and functionality alerts to the PowerMaster control panel, which notifies the user and/or the central station
Provides up to four selectable temperature alert points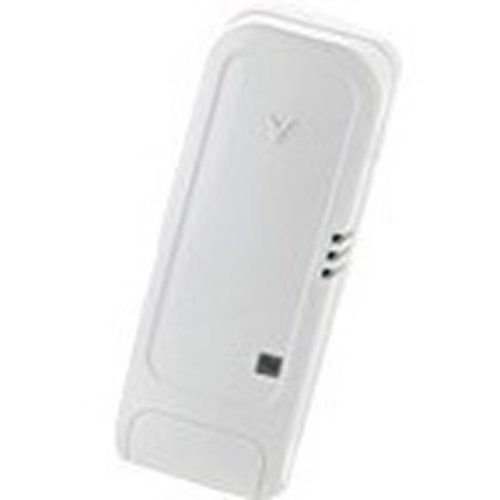 Productoverzicht
Algemeen Informatie
TMD-560 PG2 temperature detector monitors ambient temperatures in the home and sends alerts to the control panel when extreme hot or cold is detected. Severe heat and cold can be dangerous to people with health problems, particularly the elderly or very young children. Additionally, extreme cold can cause the water in pipes to freeze, resulting in burst pipes and damage to the building or household contents.
Early warning of potentially dangerous temperatures enables homeowners to take action before they cause illness, or worse, and before freezing temperatures can damage building infrastructure and family possessions.

Based on Visonic's ground-breaking PowerG technology, TMD-560 PG2 combines several field-proven advanced technologies and the highly reliable AES encryption method. This combination of technologies delivers extended transmission range and battery life, and unmatched advantages for professional installers, central monitoring stations and end-users alike.
Main Features
Geschikt voor PowerMaster centrales (vanaf versie 16)
Voorzien van interne temperatuursensor
4 instelbare temperatuur drempels (-10°C, +7°C, +10°C, 35°C)
Nauwkeurigheid 1,5°C
Voeding: 3.0V Litium CR2
Afmetingen: 92x36x31mm
Optionele externe probe: artikelnummer 99-300890
Categorie : Inbraak, Producten, Inbraak Draadloos, Temperatuur- en Waterdetectoren, Omgevingssensoren
Specificaties
Algemene Informatie
Productnaam
TMD-560 PG2 Temperatuursensor
Uiterlijke kenmerken
Vormgeving
Muurmontage, Plafondmontage
Overige
Compatibiliteit
PowerMaster-systemen en PowerG-ontvangers