Honeywell Galaxy C005-E1-K05 Flex3-20 +mk7 Keypad
Merken:
Honeywell Commercial Security
Artikelnr #:C005-E1-K05
Model #: C005-E1-K05
Naam: Honeywell C005-E1-K05 FX020 Galaxy Flex-20 Burglar Alarm Control Panel with MK7 Keypad
12-20 zones onboard (wired/wireless)
3 to 7 switched outputs
4 linkable keypads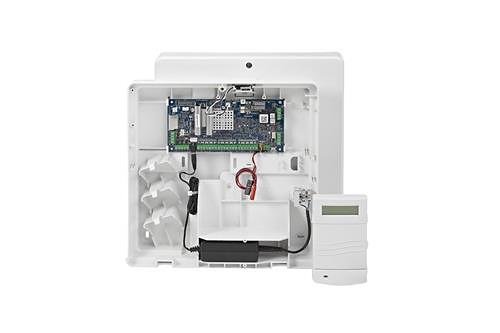 Productoverzicht
Algemeen Informatie
Galaxy Flex FX020 control panel
Galaxy Flex 20 (FX020) is a feature packed integrated intruder and access control security solution for small systems up to 20 zones that require Security Grade 2 compliance. This hybrid panel, based on a modular design, brings a new level of ease of installation and use that allows installers the flexibility to meet specific customer needs. With optional communications and radio modules mounted inside the panel, this panel can literally be installed within minutes!
Main Features
12-20 zones onboard (wired/wireless)
3 to 7 switched outputs
4 linkable keypads
Categorie : Inbraak, Inbraakpanelen en Toebehoren, Inbraakcentrales en Kits, Producten
Specificaties
Algemene Informatie
Fabrikant
Honeywell International, Inc
Productnaam
Controlepaneel, inbraakalarm Galaxy Flex-20 met MK7 Keypad
Producttype
Controlepaneel, inbraakalarm
Technische Informatie
Mazimaal aantal ondersteunde zones
Interfaces/Poorten
Netwerk & Communicatie
Uiterlijke kenmerken