TEF CHAMELEON-MINIREP Remote Bedienpaneel CHAMELEON
Merken:
TEF
Artikelnr #:CHAMELEON-MINIREP
Model #: CHAMELEON-MINIREP
Naam: TEF CHAMELEON-MINIREP Networkable panel compatible with: OCTO+ , NODE+ and GEKKO range of panels
Networkable panel, compatible with OCTO+ , NODE+ and GEKKO range of panels
Supports other panels connections via RS422, Fibre-Optic or TCP/IP
Event log (rolling, 10000 entries)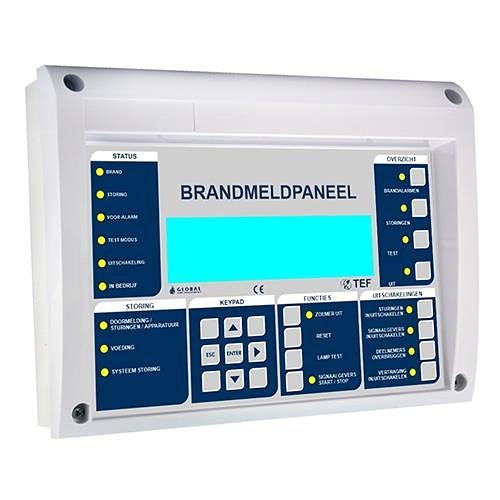 Productoverzicht
Algemeen Informatie
The CHAMELEON REP is the best solution when you need full control of a networked system. In a Chameleon Network, the CHAMELEON REPEATER is used as a "System Repeater". It works as an addressed networked panel (without loops) and has the ability to process and register (Event-log) all "system info". For application connections and diagrams, please refer to our Chameleon Network manual available on our website.
Main Features
Remote Bedienpaneel
Mini behuizing
Categorie : Producten, Brandmeldcentrales, Brand, Bedieningspanelen