CDVI C3S11 C serie, 300kg opbouw magneetslot, bewaakt
Merken:
CDVI
Artikelnr #:C3S11
Model #: C3S11
Naam: CDVI C3S11 C Series Entry Level 300kg Surface Mount Magnetic Lock, Monitored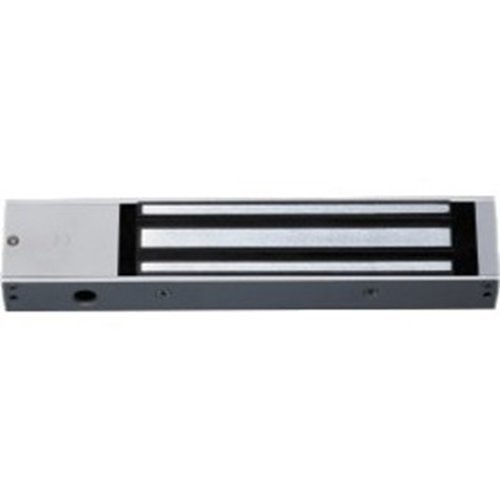 Productoverzicht
Algemeen Informatie
The C-Line range of electromagnetic locks have been designed to provide a high performance, cost-effective solution to the competitive end of the magnetic locking market.
The range includes mortice and surface magnets, single and double, and 300kg or 500kg holding force (see below tables for details).
All the magnetic locks supplied in this range are monitored as standard, with a bi-coloured LED (surface models only) for visual verification of lock status and changeover relay for use if remote monitoring is required - with the focus on cost and performance, this range is certainly within the "more for less" category.
For monitoring of the door position, simply add the DPM 300 or 500.
Each model is supplied with the magnet, armature plate, template, fitting instructions and fixing kit.
All the magnets within the C-Line range are fully compatible with the brackets, housings and accessories manufactured by CDVI. A standard warranty of 12 months applies to the range.
Main Features
Opbouwmontage
Bewaakt
Tot 300 kg
Categorie : Toegangscontrole, Producten, Magnetische Sloten, Sloten
Specificaties
Algemene Informatie
Technische Informatie
Energie
Garantie
Productinformatie
Uiterlijke kenmerken
Overige
Inhoud verpakking
C-Line Magnetic Lock
Armature plate
Template
Fitting instructions
Fixing kit
Kenmerken
Cost-effective monitored magnetic lock, Simple surface mount