AVARRO WBXHDMI10V2 High Speed Male-Male HDMI kabel, 18GBPS ondersteunt 4K 3D, 420G, 10m, zwart
Merken:
AVARRO
Artikelnr #:WBXHDMI10V2
Model #: WBXHDMI10V2
Naam: AVARRO WBXHDMI10V2 High Speed Male-Male HDMI Cable, 18GBPS Supports 4K 3D Compatible, Black, 420G, 10m
With HDMI, transfer high-quality pictures and 3D sound effects simultaneously at a high-speed
3D Compatable
1 to 5M cable construction 30 AWG, 10M cable construction 28 & 30 AWG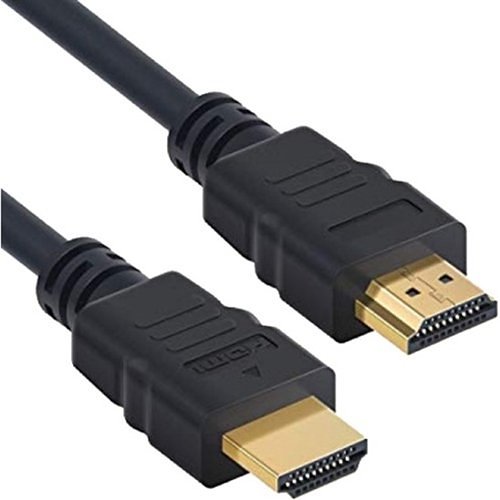 Productoverzicht
Algemeen Informatie
W Box Technologies is het huismerkmerk van ADI. De producten van W Box Technologies zijn momenteel geassorteerd in acht belangrijke productcategorieën, waaronder inbraak, videobewaking, toegangscontrole, stroomvoorziening, audio-video, netwerken, gereedschap en hardware en draad en kabel. Alle producten en leveranciers van W Box Technologies zijn zorgvuldig gekozen om hoge kwaliteit en waarde te leveren met een ruime voorraad die elke dag beschikbaar is voor onze klanten. Elk W Box Technologies-product wordt gedekt door een concurrerende garantie en eenvoudig omruilbeleid binnen de aangegeven garantieperiode.
Main Features
HDMI-naar-HDMI-kabel 10m length Zwart 1.4V, 30AWG, 4K, 30Hz Verguld
Interconnect HDMI hoge snelheid 10m kabel
HDMI 1.4V kabels geschikt voor alle 24/7 Veiligheid Monitor (met uitzondering van 4K versies)
HDMI-kabels
Beperkte levenslange garantie
Categorie : Pro AV, Pro HDMI Kabels, Commerciële Aansluitkabels, Producten
Specificaties
Technische Informatie
Connector op eerste uiteinde
Connector op tweede uiteinde
Gegalvaniseerde connector
Media & Performance
Gegevensoverdrachtsnelheid
Slot
Uiterlijke kenmerken
Overige
Kenmerken
Audio Return Channel (ARC), EMI-bescherming