NVT NV-EC-04-XKIT EC4 Extender Kit:
Merken:
NVT Phybridge
Artikelnr #:NV-EC-04-XKIT
Model #: NV-EC-04-XKIT
Naam: NVT NV-EC-04-XKIT 4-Port EC Extender Kit, 1 EC4, 1 EC-Base, 55VDC, 110W Power Supply
New advanced Opal protocol allows mapping of the loop for precise fault location using isolators
Tri colour LED offering red, green and amber colours
Power Injection or Pass-through PoE++ over standard UTP or STP cable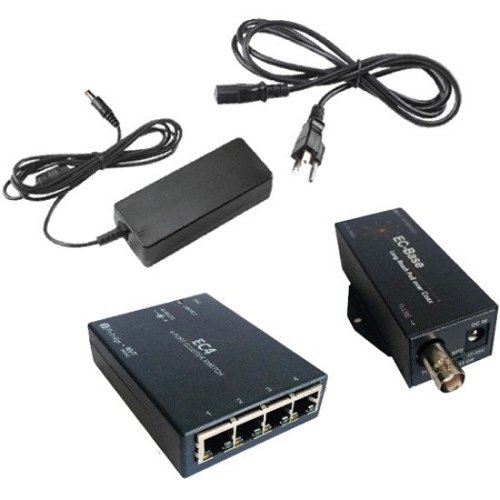 Productoverzicht
Algemeen Informatie
The Opal NFX-TFIX58 & NFX-TFIX78 are fi xed temperature analogue addressable sensors employing low mass thermistors and microprocessor technology for fast response and linear temperature sensing. Their linear response allows these sensors to be used to signal temperatures over the range of 58°C (Class A1S) to 78°C (Class BS). The Opal NFX-TDIFF uses the same thermistor and microprocessor technology to provide an alarm when the rate of rise in temperature exceeds 10°C/minute (typical) or if the temperature exceeds a threshold of 58°C (Response Class A1R). With the implementation of the advanced protocol, any model can be software configured to be either a fixed 58°C, a fi xed 78°C unit or a 58°C with rate of rise device. For backwards compatibility and approval continuity, three separate versions continue to be available as separate part numbers.
Main Features
EC4 Extender Kit: 1 EC4
1 EC-Base
55VAC
110W Power Supply - 5 jaar garantie inbegrepen
Categorie : Producten, Data Comm & Netwerken, PoE Apparaten, PoE Uitbreidingen
Specificaties
Algemene Informatie
Fabrikant
Network Video Technologies
Technische Informatie
Maximum Extended Range (mm)
Energie
Interfaces/Poorten
Aantal netwerkpoorten (RJ45)