Bosch, zijdelingse mastmontagesteun, combineer met MIC-WMB & MIC-SCA, paaldiameter 75 - 145 mm
Merken:
Bosch
Artikelnr #:MIC-PMB
Model #: F.01U.087.283
Naam: Bosch MIC-PMB MIC Series Pole Mount Bracket, Clear Anodized Finish
Designed to integrate seamlessly with the MIC family
Provides a best-fit solution for virtually any application
Mounts MIC Cameras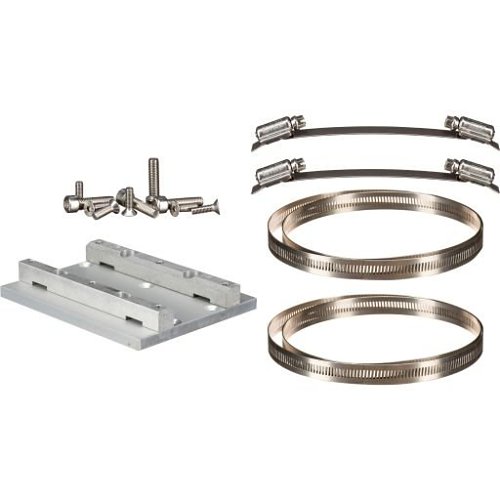 Productoverzicht
Algemeen Informatie
The Bosch MIC-PMB Pole Mount Bracket allows you to mount the MIC cameras on various locations such as on lamp posts, scaffolding, and other nonstandard mounting posts. It is ideal for use with a MIC-SCA shallow conduit adaptor and a MIC-WMB wall mount bracket. Provided with a clear anodized aluminum enclosure, the MIC-PMB pole mount bracket is to install and includes 2 worm drive clips and 2 x 455mm banding ties for attachment to a wide range of pole diameters.
Main Features
Zijdelingse mastmontagesteun
Combineer met MIC-WMB & MIC-SCA
Paaldiameter 75-145mm
Categorie : Producten, Video, Camera Beugels, Behuizingen & Bevestigingen
Specificaties
Technische Informatie
Maximum Load Capacity (g)
Uiterlijke kenmerken
Materiaal
Aluminium, Roestvrijstaal
Overige
Compatibiliteit
Bosch MIC series Ruggedized PTZ Camera