Bosch LVF-5005C-S1803 5MP IR-gecorrigeerde varifocale lens, 1.8 tot 3mm, CS-montage
Merken:
Bosch
Artikelnr #:LVF-5005C-S1803
Model #: F.01U.274.354
Naam: Bosch LVF-5005C-S1803 5MP IR Corrected Varifocal Lens with 1/2.5" Sensor and CS-Mount, 1.8-3mm
Designed to be used with surveillance camera
SR MP optical resolution
High-quality optics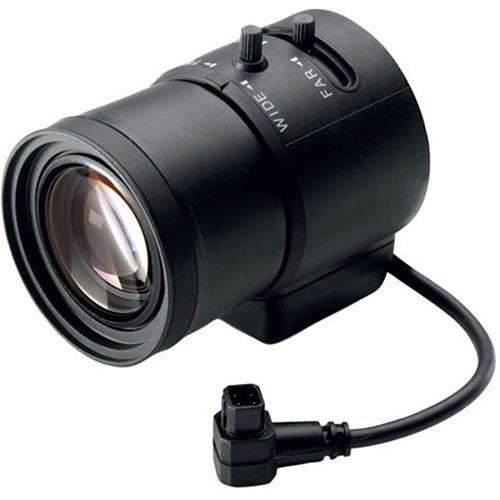 Productoverzicht
Algemeen Informatie
As CCTV cameras can now capture even higher picture resolutions through the use of HD sensor technology and advanced processing, the lenses also need to have an optical resolution that allows the camera to work at its optimal point.
This range of Super Resolution (SR) megapixel lenses is designed to provide improved image resolution and sharpness, and better depth of field while avoiding the diffraction issues which can occur with megapixel sensors.
They provide long and reliable operation with no maintenance. Comprising varifocal and fixed-focus types, the lenses range from wide-angle to telephoto to cover virtually all applications in CCTV observation systems.
Main Features
Varifocal SR-objectief, IR gecorrigeerd
Ultra Wide Angle, 1/2.5", 1,8-3mm, F1.8, SR-iris
IR-gecorrigeerd, asferisch
5MP, CS-mount
Geschikt voor NBN-50022-C7
Categorie : Camera Lenzen, Producten, Video, Varifocale Lenzen
Specificaties
Algemene Informatie
Productnaam
LVF-5005C-S1803 Varifoc. obj. 1,8-3mm, 5MP, CS-vatting
Technische Informatie
Maximum Focal Length (mm)
Minimale brandpuntafstand
Lens
Maximale brandpuntafstand
Productinformatie
Projectielens
Minimum Focal Length (mm)
Uiterlijke kenmerken