Eaton FOB-2W-4B Scantronic, keyfob voor inbraakalarmsysteem
Merken:
Eaton
Artikelnr #:FOB-2W-4B
Model #: FOB-2W-4B
Naam: Eaton FOB-2W-4B Scantronic Keyfob for Intruder Alarm System
Two-way keyfob provides system status
Replaceable battery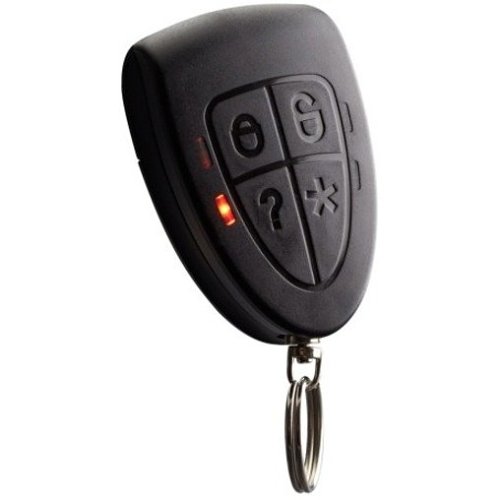 Productoverzicht
Algemeen Informatie
The PD6662:2010 compliant two-way keyfob (FOB-2W-4B) enables the user to remotely unset/set the system.

The two-way keyfob provides feedback on system status and confirms that the system has been set upon exit. Designed to fit comfortably in your pocket or on a key ring. Compatible with all current Eaton security control panels.
Main Features
Two-way keyfob provides system status
Replaceable battery
Categorie : Inbraakpanelen en Toebehoren, Keyfobs, Tags en Handzenders, Inbraak, Producten
Specificaties
Algemene Informatie
Productnaam
97-528-057 Kabelmanager Geprogrammeerde draadloze zenders
Technische Informatie
Totaal aantal drukknoppen
Batterij
Aantal compatibele batterijen
Media & Performance
Maximum Operating Distance (mm)
Productinformatie
Uiterlijke kenmerken
Overige
Certificaten & Standaarden
EN 50131 Grade: 2
Environmental Class: Class II
Compatibiliteit
Eaton security control panels