Eaton EF201BWCP BiWire Ultra, handmelder, EN54-systemen, rood
Merken:
Eaton
Artikelnr #:EF201BWCP
Model #: EF201BWCP
Naam: Eaton EF201BWCP BiWire Ultra Call Point, Surface Mounted, EN54 Systems, Red
Wide range of accessories
Heavy duty terminals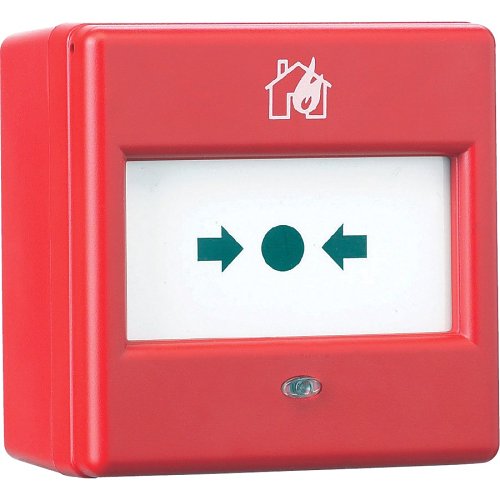 Productoverzicht
Algemeen Informatie
Two versions of the BiWire two-wire manual call points are available: the indoor option which can be either surface or flush mounted and the weatherproof version.
Both are compatible with Eaton's BiWire Flexi fire system, designed to be flexible fire alarm system solutions to protect offices, small warehouses, retail stores and primary schools.
These call points are designed for fast and simple installation and are supplied as standard with a frangible glass element and a test key for ease of maintenance. A comprehensive range of accessories is available to maximise the functionality of the call point for particular applications.
Main Features
Wide range of accessories
Heavy duty terminals
Categorie : Brandmeldpunten, Producten, Brand
Specificaties
Algemene Informatie
Productnaam
BiWire EF201BWCP Manual Call Point
Energie
Omgeving
Maximale gebruikstemperatuur
Maximum Operating Temperature (°F)
Minimale gebruikstemperatuur
Minimum Operating Temperature (°F)
Physical Characteristics
Productinformatie
Uiterlijke kenmerken
Miscellaneous
Kenmerken
Flushmount, Oppervlakbevestiging
Overige
Certificaten & Standaarden
Compatibiliteit
Eaton Panels:
EFBW2ZONE
EFBW4ZONE
EFBW8ZONE