2N Access Commander Box, toegangscontrolesoftware, 500 apparaten, 7.000 gebruikers
Merken:
2N
Artikelnr #:91379030
Model #: 91379030
Naam: 2N Access Commander Box Access Control Software, 500 Devices, 7,000 Users
Centralised device management
Logs and notifications
Multi-company sites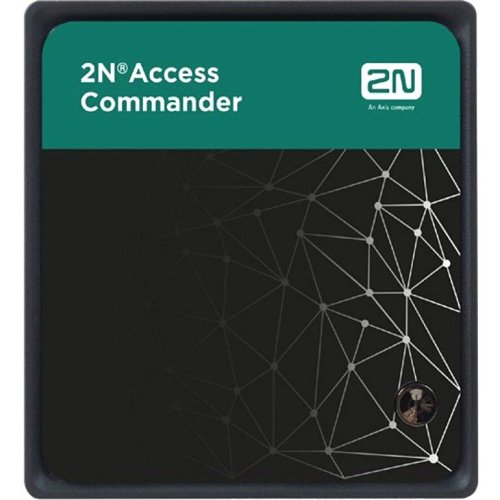 Productoverzicht
Algemeen Informatie
The nerve centre of our access control solution is 2N® Access Commander. Use it for managing access to the building and monitoring the status of access control units in real time. Its intuitive user interface lets you set up the system quickly and delegate everyday activities directly to the customer.
Main Features
Access commander pre geinstalleerd op een compact mini PC
Categorie : Toegangscontrole, Producten, Software & Licenties
Specificaties
Algemene Informatie
Producttype
IP Access Control Mini PC
Uiterlijke kenmerken
Toepassing/gebruik
Computer, Intercomsysteem, Toegangscontrole