AXIS T98A16-VE Surveillance cabinet voor buitengebruik voor M111X-E, P13XX-E, Q16XX-E, Q1755-E, Q191X-E, Q192X-E.
Merken:
AXIS Communications
Artikelnr #:5900-161
Model #: 5900-161
Naam: AXIS T98A16-VE Outdoor-Ready Surveillance Cabinet for M111X-E, P13XX-E, Q16XX-E, Q1755-E, Q191X-E, Q192X-E
Vandal resistant
Compatible with fixed cameras
Ease of installation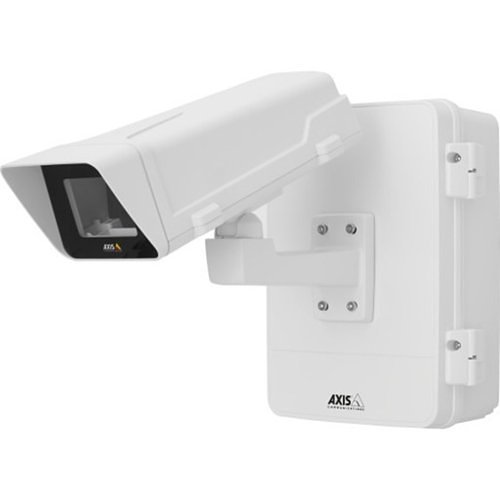 Productoverzicht
Algemeen Informatie
AXIS T98A16-VE Surveillance Cabinet is a unique, outdoor-ready cabinet, specially designed for Axis outdoor network cameras. It protects main power and low-voltage units from tough weather and vandalism. AXIS T98A16-VE is a part of a cabinet series that protects your installation against vandalism and tampering acts, it is weatherproof against the ingress of dust, water, ice and outside temperature. It represents a system solution that is designed for electrical safety and ease of installation to save you time and money in the field.
Main Features
In behuizing IP66 IK10 en NEMA 4X conforme Kast
Voor montage van voeding
Media converter, midspan en zekeringunits
Muursteun
DIN-rail, Beugels en elektrisch beveiligd deksel inbegrepen
Met bracket geschikt voor M11-E, P13-E, Q1755-E en Q19-E series
Categorie : Behuizingen & Bevestigingen, Junction Boxes, Producten, Video
Specificaties
Algemene Informatie
Productnaam
5900-161 Kast, beveiligingssysteem
Uiterlijke kenmerken
Overige