AddSecure 47730002 Nena 4G Security Router
Merken:
AddSecure
Artikelnr #:47730002
Model #: 47730002
Naam: AddSecure 47730002 NENA 4G Security Router for CCTV, Access Control and other Monitoring and Remote Access Systems
1 LAN with VPN (optional)
1 4G/3G/2G modem, 100 Mbps download and 50 Mbps upload
Roaming E-SIM with optional extra SIM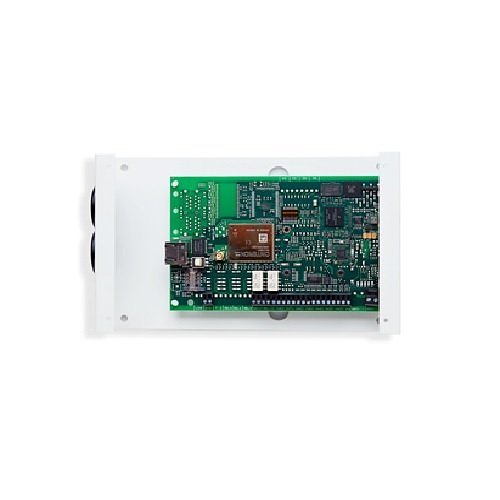 Productoverzicht
Algemeen Informatie
NENA 4G Security Router is an effective and secure 4G router for CCTV systems, access control systems and other monitoring and remote access systems. With its smart alarm transmission functions, NENA has been specifically designed to meet the stringent demands of the security industry and is the optimal solution when there is no fixed line internet connection.
Our hardware platform, which we have developed in-house, combines advanced and fast router technology for alarm transmission of intruder and fire alarms. Our 4G routers are equipped with WAN and VLAN functions to manage the fact that buildings and systems are increasingly connected online. IOT offers completely new communication opportunities for technologically mature companies to gain an overview of all their security systems in real time.
NENA 4G Security Router is a basic model that is the ideal solution when there is no fixed line internet connection and you want to connect a system, for instance a camera system, for image transfer and remote access. Alarm transmission functions can be added as optional extras.
Main Features
NENA 4G Security Router
1x LAN met VPN (optie)
1x 4G/3G/2G modem, 100 Mbps downloadsnelheid en 50 Mbps uploadsnelheid
E-SIM Dualtech SecureSIM-E Roaming, met XtraSIM als optie
Ondersteuning voor digitaal alarmprotocol SIA DC09, E-mail en SMS (optie)
8 digitale ingangen, 2 SSR-uitgangen, 1x RS-232 en 1x RS-485
Voeding: 11 - 30Vdc, 200mA
NENA wordt geleverd in metalen kast, incl. antenne met 0,5m kabel
Categorie : Doormelding en Toebehoren, Producten, Netwerk Routers, Inbraak, Hubs, Routers & Switches, Data Comm & Netwerken, Doormelding
Specificaties
Algemene Informatie
Technische Informatie
Uiterlijke kenmerken