AXIS T99A11 Pant tilt unit 24V AC/DC voor PT-montage modellen in Q19 en Q29 serie
Merken:
AXIS Communications
Artikelnr #:01227-001
Model #: 01227-001
Naam: AXIS T99A11 Positioning Unit 24V AC/DC for PT Mount Models in Q19 and Q29 Series
Long-distance network connection
Power: 24 V AC or DC
Perfect for Axis PT mount thermal cameras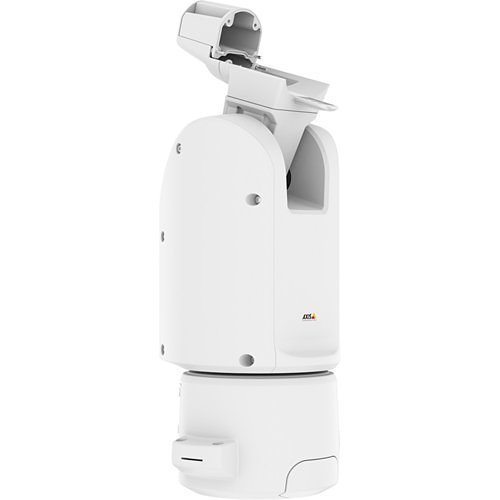 Productoverzicht
Algemeen Informatie
AXIS T99A11 Positioning Unit 24 V AC/DC is a highly responsive and reliable positioning unit designed for high-speed, ultra-slow, jerk-free pan and tilt movements - putting operators on the spot in an instant or providing smooth panoramic viewing.
When the positioning unit is column-mounted, it enables a 360° unobstructed field of view for the PT mount thermal camera and a ground-to-sky view of 135°. The positioning units are easy to mount in various ways, thanks to optional mounts for wall and pole installations.
AXIS T99A11 unit includes RJ45 and SFP interfaces, enabling a long fiber-optic connection with a failover network link. Thanks to the de-icing control that heats up the unit, they operate in extreme temperatures, ensuring a constant operational temperature. The positioning unit is specially designed to be reliable, robust, and weatherproof.
Main Features
T99A11 High Accuracy Positioning unit to be used with PT Mount models in AXIS Q19 and Q29 series
Responsive absolute positioning with high-speed and ultra-smooth pan and tilt capabilities
Integrated SFP slot for long-distance fiber connection
IK10, IP66, NEMA 4X rated and UL listed
Ready for column-mount
Optional wall mount and pole mount accessories available separately
Powered by 24 V AC/DC
Categorie : Behuizingen & Bevestigingen, Producten, Video, Camera Beugels
Specificaties
Algemene Informatie
Productnaam
T99A11 Bevestiging elektrische pan-/tiltfunctie camera
Garantie
Uiterlijke kenmerken
Vormgeving
Monteerbaar op paal, Muurmontage
Overige
Compatibiliteit
Axis PT Mount Thermal Cameras
Inhoud verpakking
T99A11 Positioning Unit 24 V AC/DC
Installation Guide
Power connector
I/O connector Torx® bits T20 and T30