Dahua IPC-HDW3441TM-AS WizSense serie, IP67 4MP 2.8mm vaste lens, IR 50M IP turret camera, zwart
Merken:
Dahua Technology
Artikelnr #:IPCHDW3441TMAS028B
Model #: DH-IPC-HDW3441TMP-AS-0280B
Naam: Dahua IPC-HDW3441TM-AS WizSense Series, IP67 4MP 2.8mm Fixed Lens, IR 50M IP Turret Camera, Black
Provides night vision of objects at a distance of up to 50 m
CMOS sensor is cheaper as compare to CCD and consumes less power while producing better HD videos
Up to 2688 x 1520 video resolution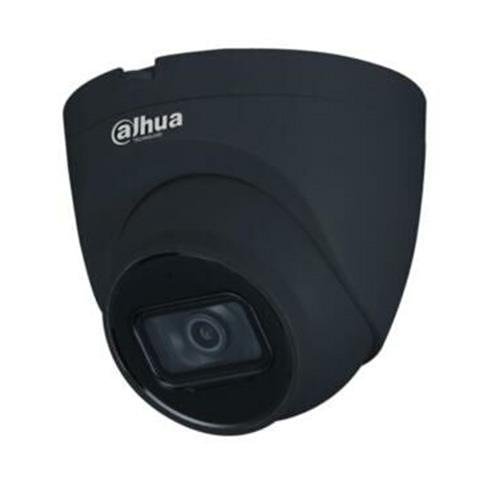 Productoverzicht
Algemeen Informatie
WizSense, gelanceerd door Dahua Technology, is een reeks AI-producten en oplossingen die onafhankelijke AI-chip en deep learning-algoritme gebruiken. Het richt zich met hoge nauwkeurigheid op mens en voertuig, waardoor gebruikers snel kunnen handelen op gedefinieerde doelen. Gebaseerd op Dahua's geavanceerde technologieën, biedt WizSense intelligente, eenvoudige en inclusieve producten en oplossingen.
Main Features
4 Megapixel
50m nachtvisie
CMOS image sensor
Categorie : IP Camera's, Producten, Turret Camera's, Video
Specificaties
Algemene Informatie
Artikelcode fabrikant
DH-IPC-HDW3441TMP-AS-0280B-B
Fabrikant
Zhejiang Dahua Technology Co., Ltd.
Productnaam
DH-IPC-HDW3441TM-AS Netwerkcamera
Technische Informatie
Effectieve cameraresolutie
Gezichtsveld
Horizontal:103°; vertical: 55°; diagonal: 122°
Maximum Focal Length (mm)
Beeldscherm
Effective Camera Resolution (Pixel)
Belichting
Camera
Connectiviteitstechnologie
Night Vision Distance (mm)
Energie
Interfaces/Poorten
Lens
Maximale brandpuntafstand
Netwerk & Communicatie
Omgeving
Maximale gebruikstemperatuur
Maximum Operating Temperature (°F)
Minimale gebruikstemperatuur
Minimum Operating Temperature (°F)
Opslag
Productinformatie
Montage
Junction Box Montage, Plafondsteun, Wandmontage
Uiterlijke kenmerken
Duurzaamheid
Dust Proof, Stofbestendig, Waterbestendig
Video
Overige
Kenmerken
3D Digital Noise Reduction, Auto Gain Control, Back Light Compensation (BLC), Highlight Compensation (HLC), Privacy Masking, Region of Interest, Sabotagealarm, SD Card Local Storage, Wachtwoordbescherming, Witbalans