AXIS T98A18-VE Outdoor-Ready bewakingskast voor P55, P56, Q60 en Q61 serie, of dome pendant kits
Merken:
AXIS Communications
Artikelnr #:5900-181
Model #: 5900-181
Naam: AXIS T98A18-VE Outdoor-Ready Surveillance Cabinet for P55, P56, Q60 and Q61-Series or Fixed Dome Pendant Kits
Vandal resistant
Compatible with different cameras
Ease of installation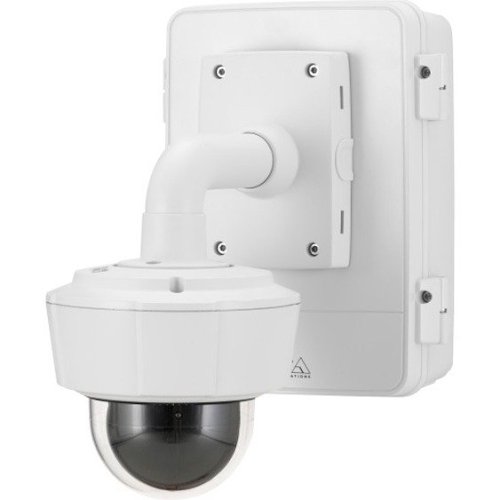 Productoverzicht
Algemeen Informatie
AXIS T98A18-VE Surveillance Cabinet is een unieke, buitenklare kast, speciaal ontworpen voor Axis buitennetwerkcamera's. Het beschermt de hoofdstroom- en laagspanningsunits tegen hardheid weer en vandalisme. AXIS T98A18-VE maakt deel uit van een serie kasten die uw installatie beschermt tegen vandalisme en sabotage werkt, is het weerbestendig tegen het binnendringen van stof, water, ijs en buitentemperatuur. Het vertegenwoordigt een systeem oplossing die is ontworpen voor elektrische veiligheid en gemak van installatie om u in het veld tijd en geld te besparen.
Main Features
Op maat ontworpen voor PTZ en vaste koepels met hangende set
Gemak van installatie
Vandaalbestendig
Weerbestendig
Categorie : Video, Junction Boxes, Producten, Behuizingen & Bevestigingen
Specificaties
Algemene Informatie
Productnaam
T98A18-VE Kast, beveiligingssysteem
Producttype
Kast, beveiligingssysteem
Garantie
Physical Characteristics
Toepassing/gebruik
Bewegingssensor, Binnen, Buitenshuis, Poortingang
Uiterlijke kenmerken
Overige
Compatibiliteit
AXIS Q60-E Dome Netwerkcamera