AXIS T94B01P Back box voor 1-2" buizen of M20 buizen met UNC schroefdraad
Merken:
AXIS Communications
Artikelnr #:5507-401
Model #: 5507-401
Naam: AXIS T94B01P Conduit Back Box for 1/2" Conduits or M20 Pipes with UNC Thread
Compatibility: AXIS Network Cameras: M3044-V , M3045-V , M3046-V
Device Supported: Network Camera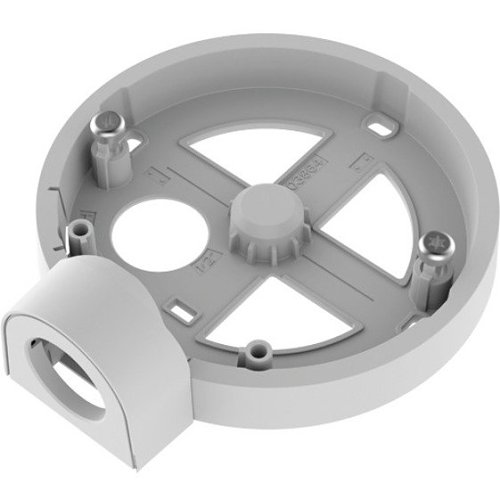 Productoverzicht
Algemeen Informatie
Conduit back box voor 1/2" of M20 pipes. Met de 1/2" ACI interface om gebruik van ACI-adapters mogelijk te maken. Er is een geïntegreerde vrouwelijke tripod schroefdraad voor gebruik van standaard camera stands of houders. Compatibel met Axis M30 en M31-serie.
Main Features
Compatibility: AXIS Network Cameras: M3044-V , M3045-V , M3046-V
Device Supported: Network Camera
Categorie : Producten, Video, Behuizingen & Bevestigingen, Junction Boxes
Specificaties
Algemene Informatie
Technische Informatie
Overige