Bandit Voorplaat voor beveiligingsmistgenerator voor Smoke Cannon
Merken:
Bandit
Artikelnr #:320 04 004
Model #: 320 04 004
Naam: Bandit 320 Front Cover for Smoke Cannon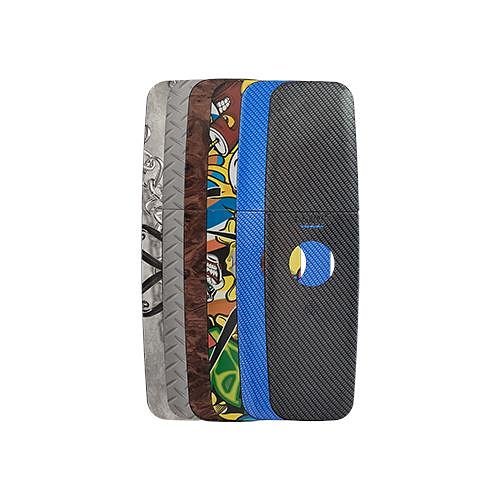 Productoverzicht
Algemeen Informatie
The BANDIT 320 serie is the next generation of security fog devices, even faster, compact design and easy to be installed. The separate electronics not only provides the needed installation possibilities but is also easily integratable into the existing (present) alarm panel.
Also this security fog device can be integrated into an alarm control pannel or can be used fully autonomously (as a stand-alone device)
Equipped with 2 smart mono use cartridges.
Filling capacity up to 200m³ each device in only 4 seconds?
NO MAINTENANCE
Only 24 Watts of energy consumption
The BANDIT 320 series security fog devices are protected by multiple international patents.
Main Features
Bandit 320 Frontplaat antraciet (RAL 7016) Metalic
Altijd 1 front bij 320 Mistmachine bestellen
Categorie : Bewegings- en Perimeterdetectoren, Inbraak, Mistgeneratoren, Producten
Specificaties
Algemene Informatie
Productnaam
Voorplaat voor beveiligingsmistgenerator
Producttype
Voorplaat voor beveiligingsmistgenerator
Technische Informatie
Ondersteunde apparatuur
Bedieningspaneel, Mistgenerator, Smoke Cannon
Uiterlijke kenmerken
Overige
Compatibiliteit
Fog Bandit 320 Smoke Canon
Kenmerken
Replaceable, Voor zwaar gebruik