HSI Fire HO-VTED8 Testset 2.44m Compleet
Merken:
HSI Fire & Safety
Artikelnr #:HO-VTED8
Model #: HO-VTED8
Naam: American Dynamics IPS08-D14-OI03 Illustra 8MP Day/Night Outdoor IR IP Mini-Dome Camera, 6-22mm Lens, White
The Perfect Service & Maintenance Test Kit to Test Smoke and CO Detectors
UL/ULC Listed, Registered #372844, #3728441, #3728383
The easiest way to Meet NFPA 72 and International Fire Code Compliance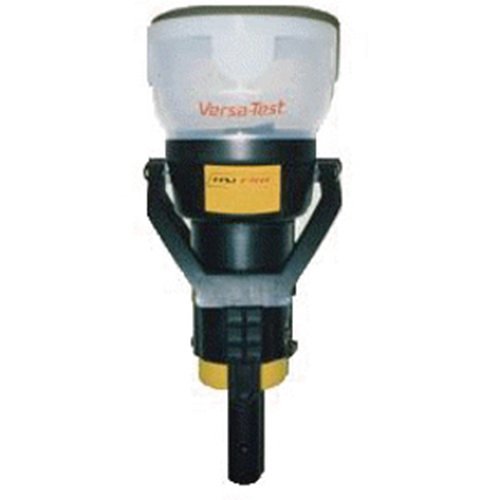 Productoverzicht
Algemeen Informatie
Ingesloten afgiftetest voor rook- en CO-detectortest met een 8ft (2.44m) glasvezelverlengstang. Gebruik met SmokeCheck® en CoCheck® voor eenvoudige test van de detector. Inhoud: 1x VT1 ingesloten afleveringstestkop, 1x VP8 8ft (2.44m) Telescopische uitbreiding van glasvezel & 1 VTB-1 gereedschapstas.
Main Features
De perfecte service- en onderhoudstestkit om rook- en koolmonoxidemelders te testen
UL / ULC-lijst, geregistreerd #372844, #3728441, #3728383
De eenvoudigste manier om te voldoen aan NFPA 72 en International Fire Code Compliance
Versa-Test® Dispenser accepteert meerdere blikformaten
Versa-Poles® zijn duurzaam, lichtgewicht, niet-geleidende glasvezel
Ontworpen met het oog op veiligheid: geen ladders, geen klimmen, geen reiken
Categorie : Testapparatuur, Testgas, Brand, Producten
Specificaties
Algemene Informatie
Fabrikant
Home Safeguard Industries, LLC
Overige
Inhoud verpakking
1 x VT1 Versa Test Dispenser
1 x VP8 8ft Telescoping Pole
1 x VTB1 Equipment Tool Bag