Notifier M700X Loop Isolator Module
Merken:
Notifier
Artikelnr #:M700X
Model #: M700X
Naam: Notifier M700X Loop Isolator Module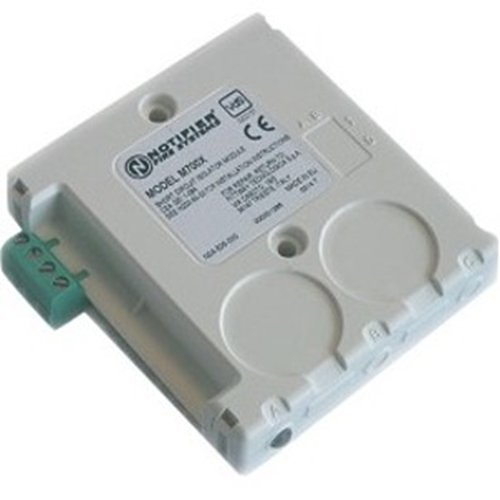 Productoverzicht
Algemeen Informatie
Isolator module. This allows to isolate branch or portion of the loop affected by the short circuit from the rest of the system. Each isolator module can support up to 25 items maximum. This has led blinking in normal conditions or swithced on/off in the presence of a short circuit. CPD Certificate in accordance with EN 54 part 17. Power 15-30VDC. Quiescent current of 200 microA. Operating temperature -20°C to +60°C. Relative humidity up to 95%.
Main Features
M700X isolator module
Isolatiebeveiliging t.b.v. adresseerbare melderlus
Categorie : Uitbreidingsmodules, Brand, Producten, Bedieningspanelen
Specificaties
Algemene Informatie
Fabrikant
Honeywell International, Inc
Technische Informatie
Energie
Overige
Certificaten & Standaarden
CPD Certificate in Accordance with EN 54 Part 17
Compatibiliteit
Notifier Analogue Addressable Fire Alarm System Range