Bosch FPA-1200-C-BE Brandmeldcentrale Adr 1200 Serie Be, Brandmeldcentrale Adr 1200 Serie Be
Merken:
Bosch
Artikelnr #:FPA-1200-C-BE
Model #: FPA-1200-C-BE
Naam: Bosch FPA-1200-C-BE Fire Panel, Belgium
Connection of up to 254 elements (127 per loop)
Remote operation by up to 3 Remote Keypads (via CAN or Ethernet)
Auto-detection of modules and Plug-in of modules during operation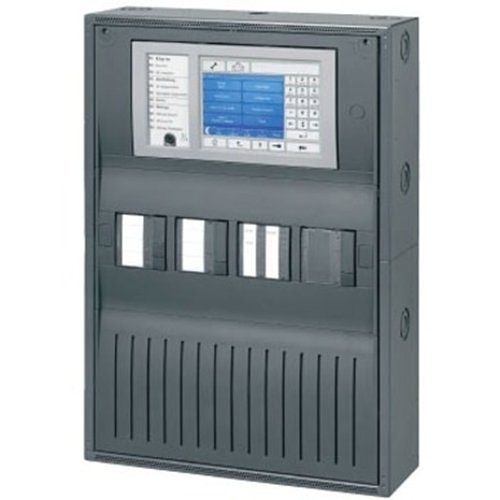 Productoverzicht
Algemeen Informatie
Using the well-known LSN bus technology, the FPA-1200 Fire Panel offers efficient protection for small and medium-sized objects and is the ideal solution for 1- and-2-loop applications. It comes as standard with housing, controller, functional modules, power supply and additional accessories according to the country-specific requirements. It is ready-to-go after installation and configuration. The configuration of the FPA-1200 is set using the FSP-5000-RPS programming software (included in the delivery) on a laptop connected to the panel. Apart from connecting up to 3 Remote Keypads, the Ethernet interface allows for the connection to a Building Management System (BIS Bosch Building Integration System) via an OPC server. Additionally, an ADC-5000-OPC License Key is required to access the OPC server. Another serial interface provides the option to use the FPA-1200 with the Bosch Voice Evacuation System (EVAC). For detailed information about the connection, refer to the data sheets on IOS 0020 and IOS 0232 Communication Modules. The FPA-1200 can also be connected to the Bosch UGM-2020 Universal Security System (requires an FPE-5000-UGM Interface Module), and thus, be integrated into a large network system.
Main Features
FPA-1200-C brandmeldcentrale
Eenvoudig te upgraden naar 2 lussen met 2De LSN 0300 A module
Aansluiting v an maximaal 254 elementen (127 per lus)
Externe bediening met maximaal 3 externe bedieningspanelen
Automatis che detectie van modules en modules inplugbaar tijdens normale werking
Serïele interface naar Bosch gesproken woord ontr uimingssysteem
Versie voor Belgie
Categorie : Producten, Brandmeldcentrales, Bedieningspanelen, Brand
Specificaties
Algemene Informatie
Productnaam
FPA-1200-C Fire Panel (Belgium)
Producttype
Bedieningspaneel brandmelder
Energie
Interfaces/Poorten
Netwerk & Communicatie
Uiterlijke kenmerken
Overige
Bijkomende informatie
Display element: 14.5 cm (5.7") multi-color TFT display
Signal inputs: 2
Permissible operating temperature: -5 °C to 50 °C
Kenmerken
Ingebouwd bediendeel, Touchscreen