Honeywell DT8016MF4 Intellisense End Of Line Spiegeloptiek Dual Tec PIR, 10.525ghz, 16M
Merken:
Honeywell Commercial Security
Artikelnr #:DT8016MF4
Model #: DT8016MF4
Naam: Honeywell DT8016MF4 Intellisense End Of Line Mirror Dual Tec PIR, 10.525ghz, 16M
Extensive detection coverage
Professional design
Patented look down solution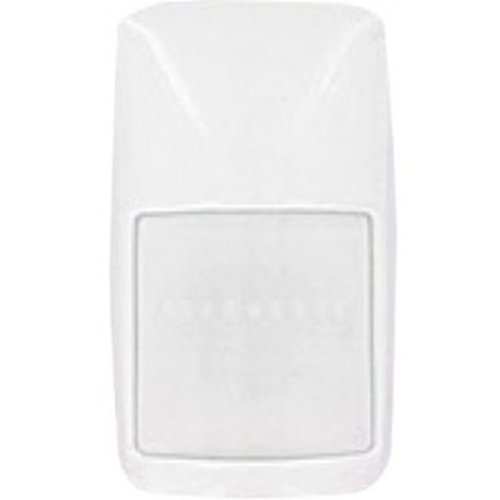 Productoverzicht
Algemeen Informatie
Designed for mid to high-end commercial environments where a Grade 2 system is required, the new Honeywell DT8016MF4 motion sensor delivers reliable protection with improved false alarm immunity through patented solutions. It includes DualCore™ signal processing which is ideal for areas that are difficult to protect with standard products and integrates a total of five patented solutions to improve reliability and installation.
In addition to this, the installer will benefit from the design of the sensor which allows easy access to the connectors with its quick plug-in feature.
Furthermore this motion sensor offers integrated EOL resistors and an enhanced walk test feature saving time on installation.
With the DT8016MF4, optimum performance is achieved using X-Band microwave technology and Uniform Sensitivity Optics.
Main Features
Honywell Dual detector DT8016MF4
Detectiebereik: 16 x 22 meter (Spiegeloptiek)
Kruipzone eenvoudig te blinderen
Bedrijfsspanning: 9 - 15Vdc (9mA bij 12Vdc)
Radarfrequentie: 10.525 GHz (X-Band)
Optimale montagehoogte: 2,3 meter
Looptest intern / extern te activeren
Ingebouwde EOL weerstanden (DIP-Switch)
Afmetingen: 116x70x43mm
Categorie : Producten, Bewegings- en Perimeterdetectoren, Bewegingsdetectoren, Inbraak
Specificaties
Algemene Informatie
Fabrikant
Honeywell International, Inc
Technische Informatie
Maximale afstand bewegingsdetectie
Maximum Motion Sensing Distance (mm)
Passieve infraroodsensor (PIR)
Camera
Connectiviteitstechnologie
Productinformatie
Montage
Plafondmontage, Wandmontage
Uiterlijke kenmerken
Overige
Certificaten & Standaarden
EN50131-2-4 Grade 2 class II, INCERT, IMQ, SBSC, FG, F&P, NCP, GOST-R