Honeywell Galaxy C520-D-E2 Dimension Gd-520 Paneel
Merken:
Honeywell Commercial Security
Artikelnr #:C520-D-E2
Model #: C520-D-E2
Naam: Honeywell Galaxy C520-D-E2 Control Panel Gd-520 Panel
Up to 32 yearly holiday schedules
4 year warranty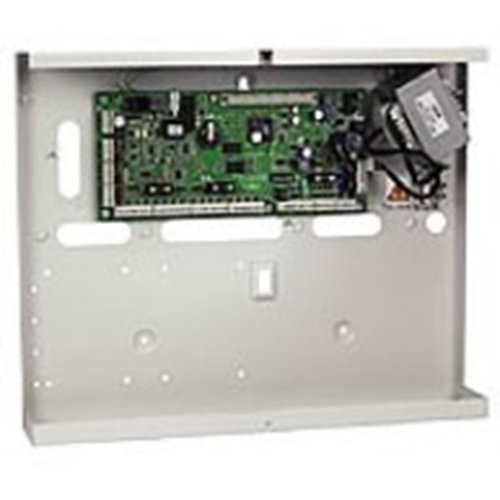 Productoverzicht
Algemeen Informatie
Control panel in the Galaxy Dimension range comes with 16 on-board zones plus a powerful 2.5 amp power supply as standard. Systems can also be expanded up to 520 zones divided into 32 independent areas (Groups). A host of flexible programming functions allow the system to be tailored to the most demanding security requirements.
Main Features
Grade-3 Hybride inbraakcentrale met 16 zones on-board
Uitbreidbaar tot 520 zones (bedraad en/of draadloos)
32 separate blokken, geintegreerde PSTN kiezer, RS-232 poort en 2,5A voeding
Ondersteunt volledig geintegreerde toegangscontrole tot 64 deuren
Geschikt voor vier TouchCenter bediendelen, 1000 gebruikerscodes/kaarten
4 x RS-485 communicatielijn
Geleverd in metalen kast, afmetingen: 352 x 440 x 88 mm
Categorie : Inbraakpanelen en Toebehoren, Producten, Inbraakcentrales en Kits, Inbraak
Specificaties
Algemene Informatie
Fabrikant
Honeywell International, Inc
Productnaam
Galaxy Dimension GD-520 Controlepaneel, inbraakalarm
Producttype
Controlepaneel, inbraakalarm
Technische Informatie
Logboek aantal gebeurtenissen
Mazimaal aantal ondersteunde zones
Netwerk & Communicatie
Overige
Certificaten & Standaarden
EN50131-3: 2009
EN50131-6: 2008 Degree of Safety 3 Environmental Class II